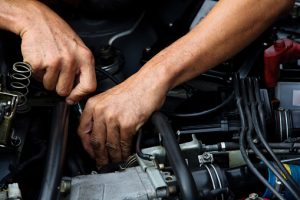 Those in need of a Chevy repair service in Lake Grove would be remiss if they didn't turn to the team of professionals here at Dan's Auto Center! If you want Chevy service performed by a team of highly skilled, highly qualified, and highly dedicated technicians, then you are going to want to let us help! We are a locally owned shop that is dedicated to providing our customers with only the highest quality auto repairs in a timely manner, alongside only the most outstanding customer service.
Your New Chevy Mechanic
If you have been experiencing some issues with your vehicle's performance lately, then it may be time to bring your vehicle in for some maintenance! Whether your brakes have been making a loud noise, your check engine light has recently come on, or if you have just been noticing a less than optimal driving experience, then be sure to drop by! We offer detailed vehicle inspections as well as every form of maintenance you can imagine. Our professionals can diagnose and fix whatever problem you may be experiencing in a quick and timely manner:
Worn brake pads
Low fluid levels
And more
The quality of work provided by our Chevy mechanics is truly second to none. We are staffed with a team of ASE Certified Master Technicians with the highest level of skill and training. They are knowledgeable in the latest auto repair techniques and are armed with the most high-tech auto repair equipment as well. All of these factors combine in order to ensure our customers receive flawless repairs that will truly restore their vehicle to factory-like condition.
Be sure to book an appointment with our team and get the best Chevy repair in Lake Grove by filling out an online appointment form or by giving us a call at (503) 635-8335. We will be happy answer any questions or concerns that you may have and will help schedule an appointment to work with your busy schedule.